Efficient and flexible design
At Pie Five Pizza the design of our locations is as cool as our pizza concept. Our contemporary restaurant design creates the perfect atmosphere for our locations in both urban and suburban areas.
We believe that the overall configuration of each concept results in simplified operations, lower training and labor costs, increased efficiency, and improved consistency and quality of our food products. Our restaurants may be configured to adapt to a variety of building shapes and sizes, offering the flexibility necessary for our concepts to be operated at any number of otherwise suitable locations.
Our concept works in a multitude of designs and locations. Our best performing restaurants can be found in upscale urban renewal settings with high traffic patterns for both lunch and dinner occasions.
Flexible platform
Approximately 1,200 – 1,500 square feet
50-70 seats
Clean, simple, warm, and natural
Modern, contemporary, and stylish
Simple layout
Architectural support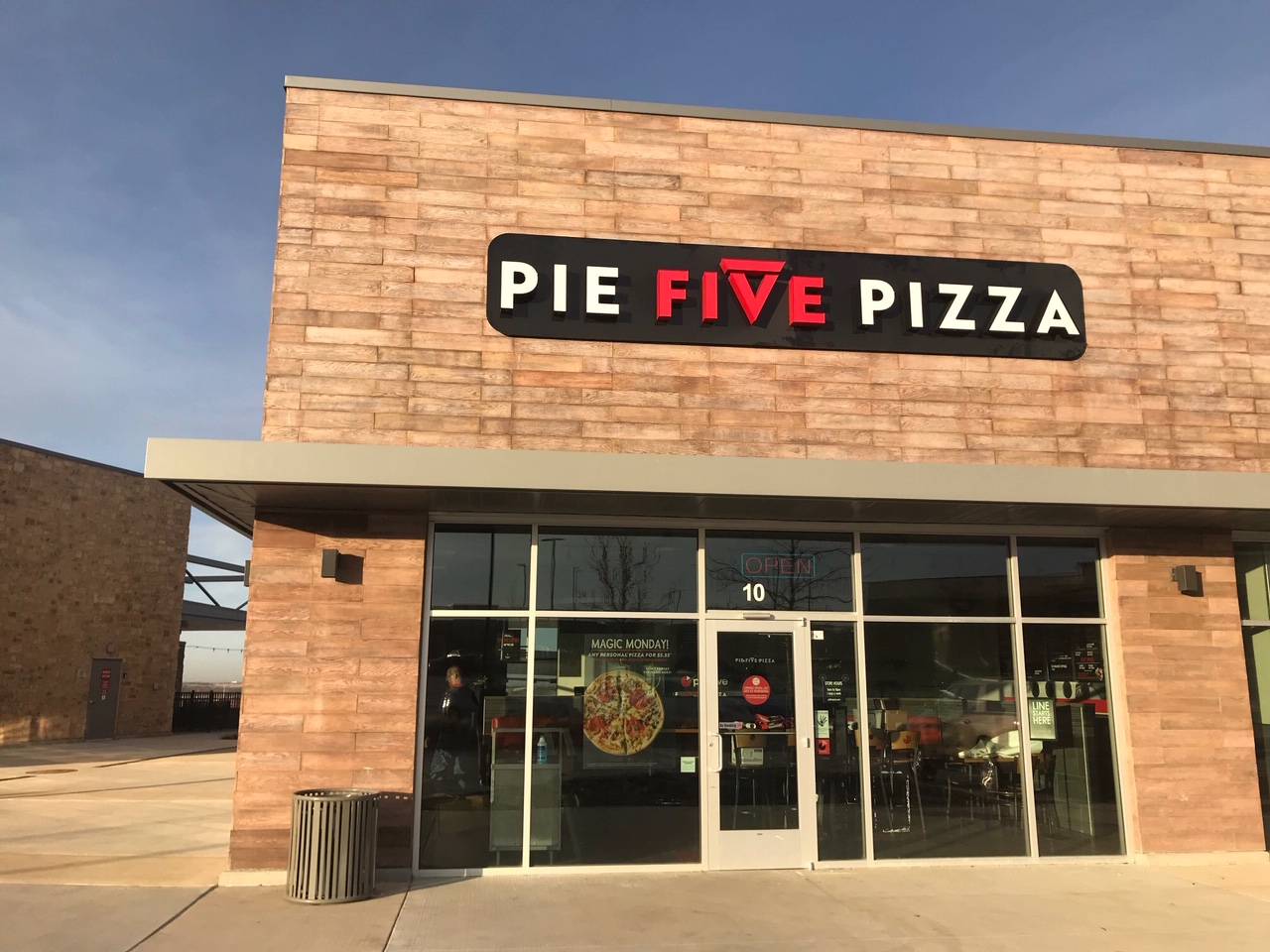 Ready to learn more about Pie Five Franchise Opportunities?
Please fill out the form to contact our franchise development department so we can schedule a convenient time to talk.