Craving A New Business Venture Las Vegas? Pie Five Pizza Has A Tasty Fast Casual Pizza Franchise Opportunity For You!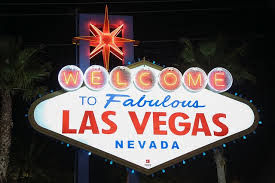 The entertainment capital of the world, "Sin City" isn't just for shows and casinos. It's also a great place to open a new pizza franchise business. Numerous business deals are planned and sealed in Las Vegas each year. Yours could be one of them. Businesses relocate to Las Vegas, and new businesses decide to open here because Las Vegas is a city like no other. Amidst the bright lights, gambling, and Elvis weddings is a city serious about doing business and supporting local start-ups. While it may be true what happens in Vegas stays in Vegas, it's most definitely true that Las Vegas is the perfect location for a Pie Five Pizza top pizza franchise. The fast casual pizza concept is in sync with the fast-paced excitement of the Vegas strip. Pie Five Pizza is the best pizza franchise, making it an investment opportunity that tastes even better than a high-stakes win.
Ready to learn more about how to open a top-growing pizza franchise? Have a site location in mind? Please complete the form below for more information. If you have a location in mind in another city in Nevada, please let us know.