How our franchisees' success is easy as pie
Our hot, new trend-setting brand that's taking over the fast-casual market is making our franchisees very happy. Here are some of the reasons our brand is rising so quickly:
Significant buying power, driving down the cost of goods
Proven labor matrix tracking methods focused on volume
Shelf oven technology that accelerates throughput
Don't take our word for it… see why our franchisees love pie five pizza
We sat down with a few of our franchisees to talk to them about being part of the Pie Five Pizza family. Here's what they had to say. Want to learn even more about our franchisees? Just click on their name to access their bio to learn how they got started in the business and the path that brought them to Pie Five.
Ready to learn more about Pie Five Franchise Opportunities?
Please fill out the form to contact our franchise development department so we can schedule a convenient time to talk.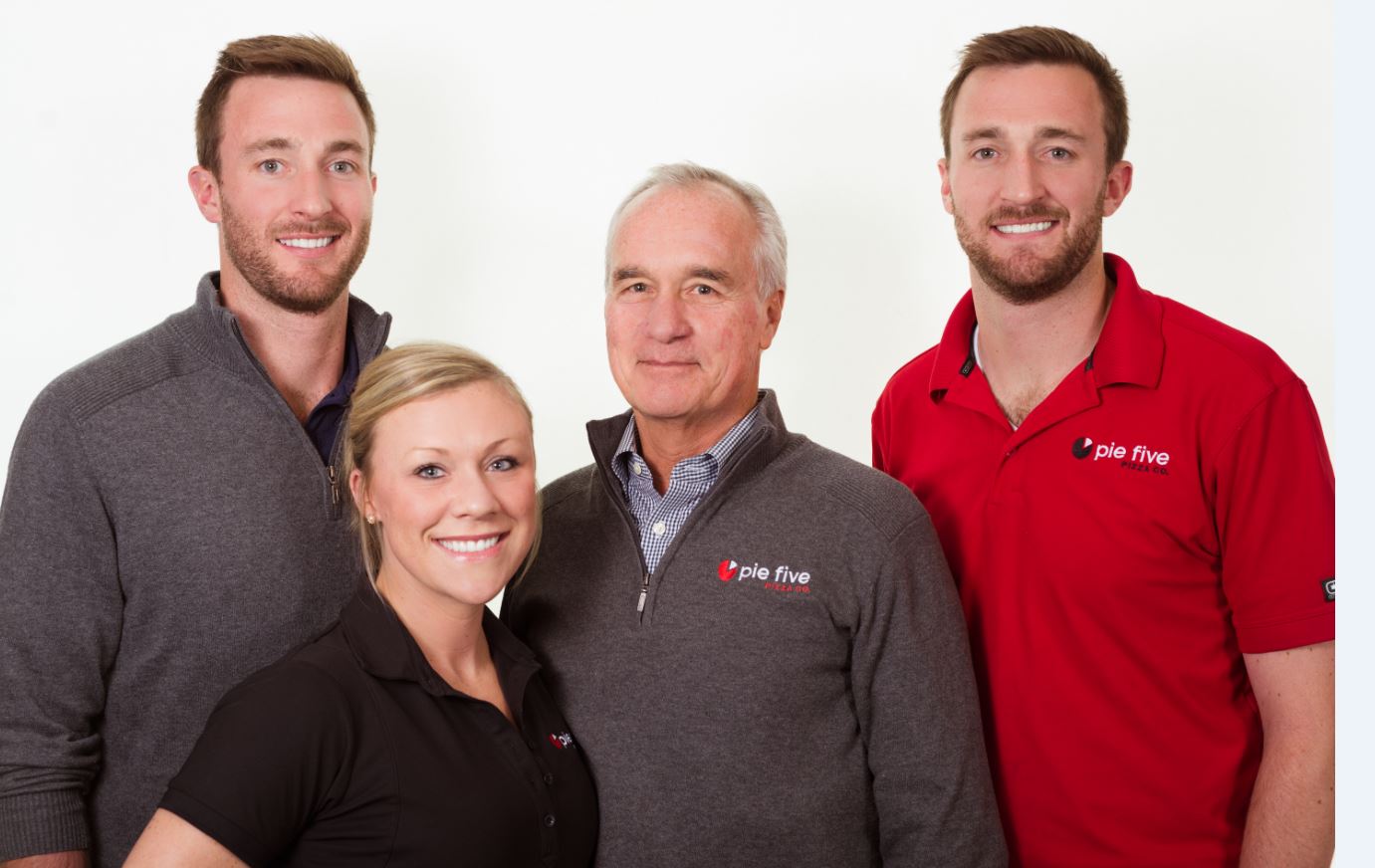 Dave Goebel has 35 years of experience in the retail, food service, and hospitality industries. He served as Chief Executive Officer of Applebee's International Inc. from September 5, 2006 to November 2007 and was President from January 1, 2005 to May 2008. Prior to joining Applebee's, Dave headed a management company that provided consulting and strategic planning services to various businesses. Prior to 1998, he was a franchise Principal with an early developer group of the Boston Market concept. Mr. Goebel's business experience also includes positions as Vice President of Business Development for Rent-A-Center, a subsidiary of Thorn, EMI and Vice President of Operations for Ground Round restaurants.
Why did you decide to join the Pie Five Pizza brand?
We decided to join the Pie Five brand because following our due diligence in the fast-casual pizza space, we loved the simplicity and relevance of the concept, the quality of the franchisor management team and their commitment to both franchise and company growth, and the guest response to this very consistent, high quality, high value customer proposition.
What type of ongoing support do you get from corporate?
Our ongoing support from corporate is first class. It begins with the operating, training, and marketing support but extends to the accessibility and availability of the entire management team when we have a question, need support, or just a partner's ear.
What do you think sets Pie Five Pizza apart from the competition?
It is the strength of the concept, the strength of the franchisor management team, and the impressive group of franchisees being added to the system that set Pie Five apart from the competition…along with a consistently great product and product innovation.
What do you enjoy most about owning a Pie Five Pizza franchise?
We most enjoy the growth potential, the strength of the financials, and hearing our guests' everyday compliment our restaurants.
Where do you see the Pie Five Pizza brand going in the future, and how do you think this will benefit you?
I see rapid but controlled expansion of Pie Five in the US. It's as if the word is out about this great concept and there is no stopping it now. As we continue to gain greater brand recognition and "buzz" throughout the states, we all win!
What advice would you give someone thinking about investing in Pie Five Pizza?
For someone thinking of investing in Pie Five Pizza, I would say this is the premier concept in the fast casual pizza space. I would encourage them to be maniacally focused on hiring and training great team members and committing to only A/A+ real estate sites and to become good partners with their franchisor team.