Rave Restaurant Group
RAVE Restaurant Group [NASDAQ: RAVE] is the home of two exciting brands: Pie Five Pizza Co., the nation's leading fast casual pizza company, and Pizza Inn, one of the nation's first dine-in pizza chains.
Formerly known as Pizza Inn Holdings, Inc., RAVE is a reflection of the company's transformation from a single-branded restaurant company to a multi-brand portfolio group comprised of world-class restaurant operators.
Pie Five is setting the standard in the fast casual pizza segment with a strong pipeline of new corporate and franchise locations and a continued commitment to product and brand innovation.
Our flagship Pizza Inn brand currently operates more than 250 restaurants domestically and internationally. Pizza Inn has recorded two consecutive quarters of growth, and those trends are expected to continue. We have developed a strong partnership with our franchise leadership, and we are building the infrastructure to support consistent growth and performance.
Any way you slice it, RAVE Restaurant Group is a formidable player in the highly competitive, constantly evolving restaurant industry.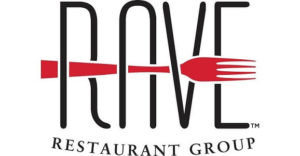 Ready to learn more about Pie Five Franchise Opportunities?
Please fill out the form to contact our franchise development department so we can schedule a convenient time to talk.