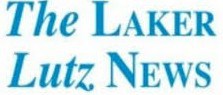 Ever thought of pizza as a fast food?
A retired professional baseball player raising his family just south of Lutz is bringing such a concept to the Tampa Bay area beginning early next year. And it won't be long before he has his eye on some potential sites in Pasco County.
Matt LaPorta, a star prospect from the University of Florida baseball team who went on to play for the Cleveland Indians, has joined a group of investors to open 18 Pie Five Pizza stores throughout the region — nearly doubling the number of locations the chain already has across the country.
The concept is to serve made-to-order pizza … in less than five minutes.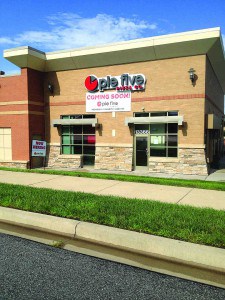 "I was playing baseball down in Mexico, and I was talking to one of my business partners Josh Fields, who told me there was this pizza thing I needed to look at," LaPorta said. "We flew out to Dallas, and met with everyone at Pie Five, and I was sold."
LaPorta has only spent a few years in Major League Baseball, and despite a little bit of spring ball across the border, it looks like past hip injuries have most likely ended his career. Not even 30 yet, the former first baseman and left fielder is looking at life beyond the diamond.
While retirement might mean more time with his kids, and more regular trips to Grace Family Church in Lutz — where his father-in-law, Craig Altman, is the lead pastor — LaPorta was looking for something that could support his family for years to come, while also trying to make his mark in a crowded restaurant market.
The fast casual concept of Pie Five is more akin to places like Pei Wei and Chipotle, than it is to somewhere like McDonald's or Wendy's. The chain is an offshoot of Pizza Inn Holdings, which operates hundreds of Pizza Inn restaurants in the south, except in Florida. In fact, Pie Five would be the Texas company's first foray into the Sunshine State, opening its first location in Port Orange last year.
LaPorta is gambling quite a bit on the Pie Five franchise taking off, despite the fact the brand is just 3 years old. Many franchising companies offer single store locations with a minimum investment. However, Pizza Inn took a lead from companies like Five Guys Burger and Fries which instead requires franchisees to buy entire markets, with a commitment to build a bunch of stores, not just one or two.
"They want to do regions," LaPorta said of the company. "Instead of working with 100 owners, they can instead work with just 50."
Fields, who introduced LaPorta to Pie Five, is a former baseball player himself, covering third base for teams like the Chicago White Sox and Kansas City Royals. He's also working with former Baltimore Ravens tight end Billy Bajema to open Pie Five restaurants in the Oklahoma City area.
The franchise area LaPorta bought stretches from Sarasota to Pasco. Where a store might end up, however, is still on the drawing board. The initial plan is to open in the heart of Tampa's metro area, and then expand out from there.
"We want Tampa to be the epicenter of this whole region," LaPorta said.
The idea would be to find prime business plaza-style space in the area, possibly in places like Wesley Chapel or Wiregrass Ranch.
"That is a great area for us, it's a booming area," LaPorta said. "I go up that way quite a bit, and I can definitely see the potential for a location there."
How quickly a Pasco site happens depends on a number of factors, including when the space and location they want becomes available. LaPorta says he's also being careful not to open too many locations at once, as he feels the region will need some time to be introduced to the concept.
Pie Five currently operates 21 locations in six states, but has 200 more locations under contract in 13 states and Washington, D.C. Joining LaPorta and Fields are restaurant operators Jeff Engle and Brandon Birdwell, the latter an Oklahoma businessman who has worked extensively with franchising Firehouse Subs locations among other pursuits.