Texas-based chain plans 2 restaurants in York, 1 in Chambersburg
By David O'Connor
The rapidly-growing Texas-based Pie Five Pizza Co. is about to arrive in the midstate in a big wa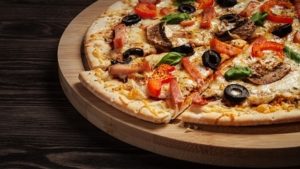 y.
Pie Five, which since its launch in 2010 has grown to 96 locations in 22 states and Washington, D.C., plans to open two restaurants in the York area in early 2017 and one in Chambersburg this December, officials with Pie Five said Monday.
Pie Five, headquartered in Dallas, is already a leader in the "fast-casual pizza" market, offering individual handcrafted pizzas with fresh ingredients made to order in less than five minutes, its officials say.
A spokesperson for Pie Five said Monday the new Pie Five locations and planned opening dates are:
580 Walker Road, Chambersburg, Jan. 13, 2017.
890 Loucks Road (Route 30), at Loucks Road and Fairlane Drive, York, Feb. 17, 2017.
3001 Concord Road, Springettsbury Township, March 17, 2017.
The franchisee for the three locations is Peter Ballantine, the spokesperson said.
Pie Five opened its first restaurant in Fort Worth, Texas, in June 2011. Among other honors, it was named 2012 "Hot Concepts" winner by Nation's Restaurant News and one of "10 Hot New Restaurant Chains from Established Brands" by Forbes.com.
View the original story here.