Fast-casual restaurants have been popping up all over the region lately, and now St. Louisans have yet another spot for a quick pizza: Pie Five Pizza.
The fast-casual pizza concept opens tomorrow, July 15, at 1778 Hanley Road in Richmond Heights. This is the second St. Louis-area location to be opened by TF Pie Group, which opened a location in Chesterfield last fall and plans to open a total of 15 Pie Five Pizzas in the area.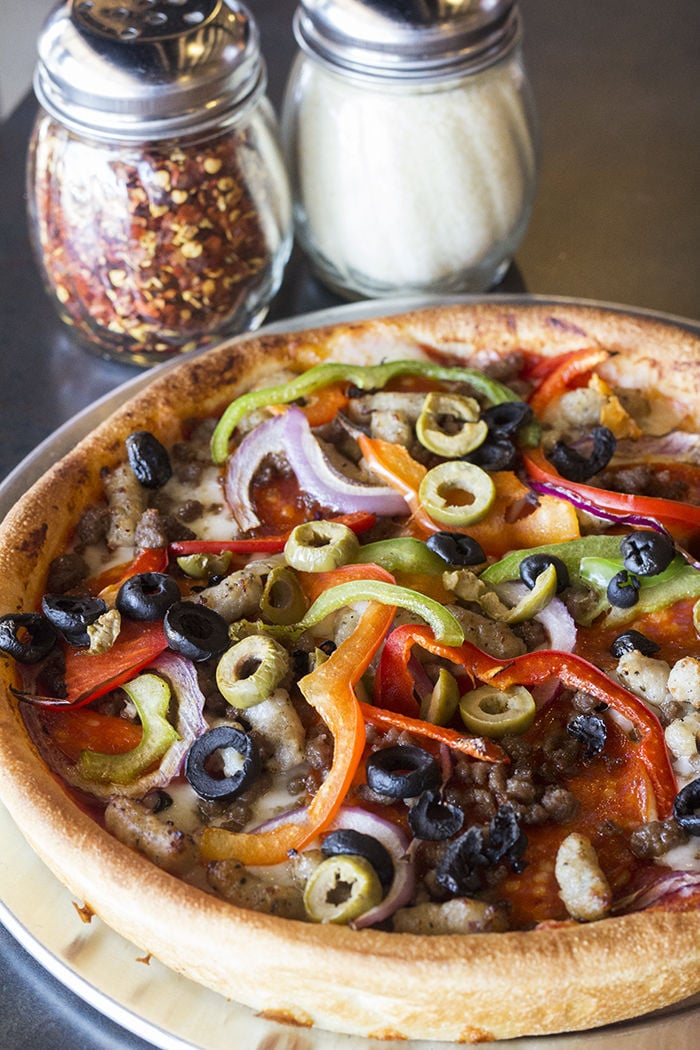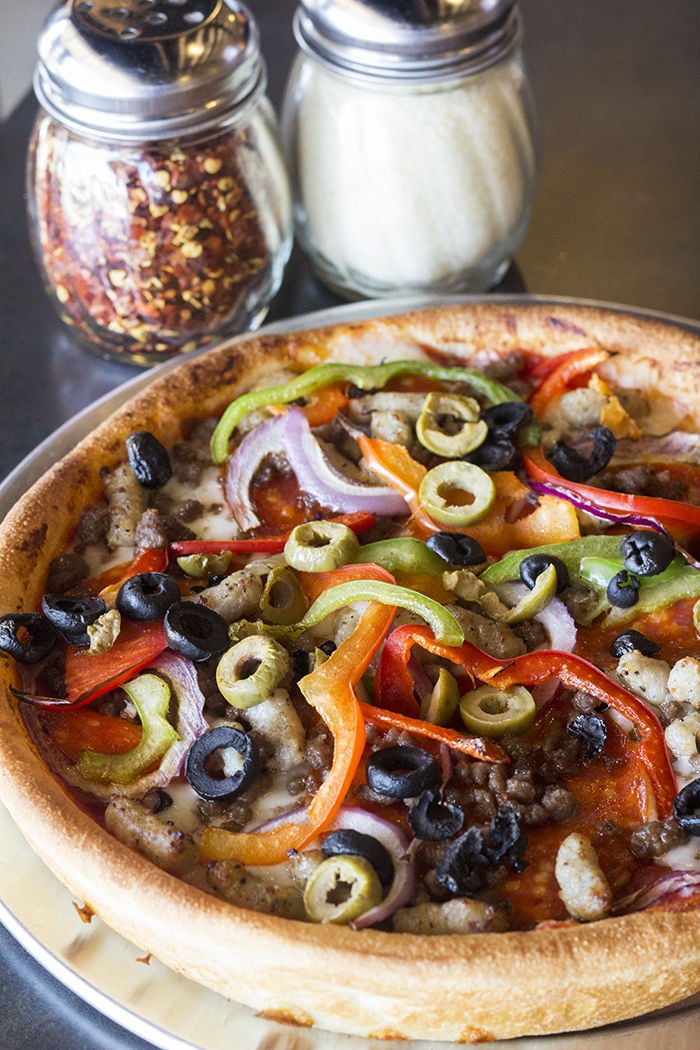 At Pie Five, diners can choose from 11 signature flavors including Margherita, BBQ Chicken, Pesto Chicken Alfredo and Athenian, a Greek option with chicken, feta, kalamata olives and sun-dried tomato puree. A local exclusive, the St. Louis Supreme features Tuscan marinara, St. Louis-style cheese, Italian sausage, red onions, red and green peppers, mushrooms and bacon slices. Each of the signature pies comes with a recommended housemade crust – artisan thin, classic pan or whole-grain thin – and all pizzas are assembled and cooked to order in under five minutes. Each pie is cooked in a custom-built, conveyor-style oven for exactly 140 seconds.
Diners can also build their own pizzas by choosing a crust (including a gluten-free option) and sauce (spicy Sriracha-marinara, Buffalo ranch, olive oil, Tuscan marinara and Alfredo), then topping it with any of 30 cheeses, meats and veggies. Each 10-inch pizza is $6.99, regardless of the number of toppings. A simple cheese pizza is available for $5.49 in addition to six-inch, one-topping kids' pies for $3.49.
The menu also includes four different salads (Classic Italian, Spinach, Greek and Chicken Caesar), which arrive served in pizza-dough bowls. For $9.99, diners can order a pizza with a regular fountain drink and a salad or dessert. Fittingly, desserts include a chocolate chip cookie pie (as the name suggests, part cookie and part pie) and brownies.
Read the original story on FastMagazine.com