Introducing pizza Masters

Our pizza perfectionists crafted special recipes just for you.
Now you choose your favorite!
Spicy Taco Pizza
Submitted by Steve Roberts at our Ankeny, IA Pie Five
Spicy marinara with mozzarella & cheddar cheese, beef, grape tomatoes, black olives and red onions. After baking, it's topped with chopped romaine lettuce & feta cheese. Tip from Steve: Add Cholula & cilantro to give it extra flavor!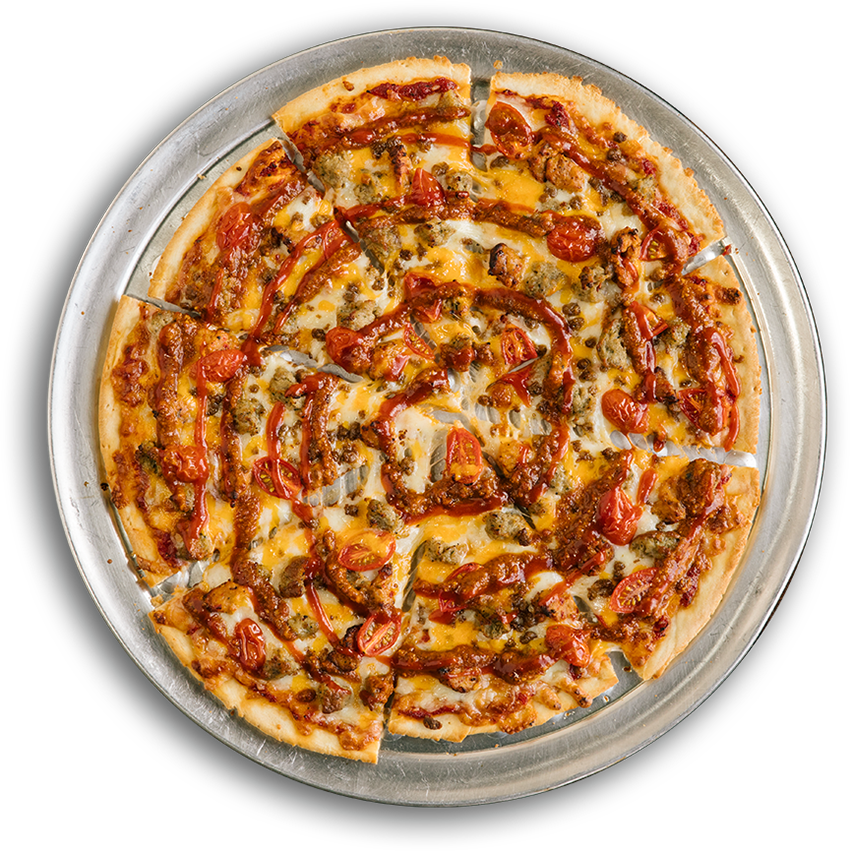 The Volcano Pizza
Submitted by Blake Warren at our Lexington, KY Pie Five
Spicy marinara sauce with mozzarella & cheddar cheese, chicken sausage, crumbled meatballs, beef and grape tomatoes. After it bakes, add a spiral drizzle of sundried tomato purée and Sriracha (there's your lava!)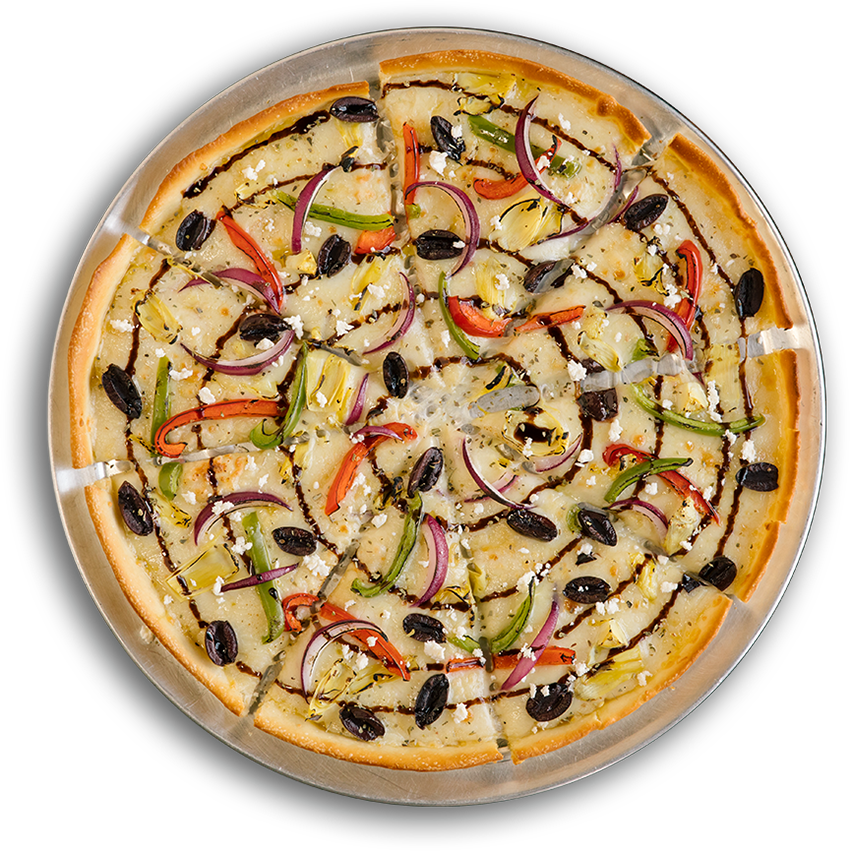 The Mediterranean Veggie
Submitted by Shannon Rooney at our Hendersonville, TN Pie Five
Olive oil and garlic sauce with mozzarella cheese, red & green peppers, artichoke hearts, red onions and kalamata olives. After baking, add a spiral of balsamic glaze. Try it with feta & oregano!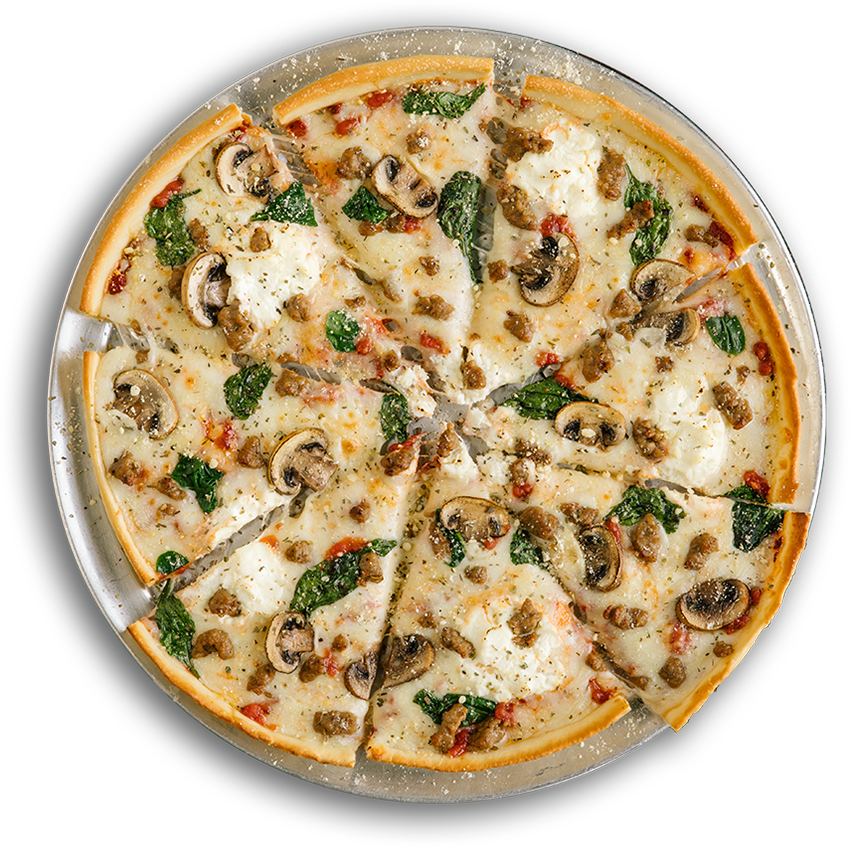 Lasagna Pizza
Submitted by Halie McKnight at our Newnan, GA Pie Five
Tuscan marinara with mozzarella & ricotta cheese, spinach, Italian sausage and mushrooms. After baking, sprinkle Magic Dust & oregano. Tastes just like lasagna!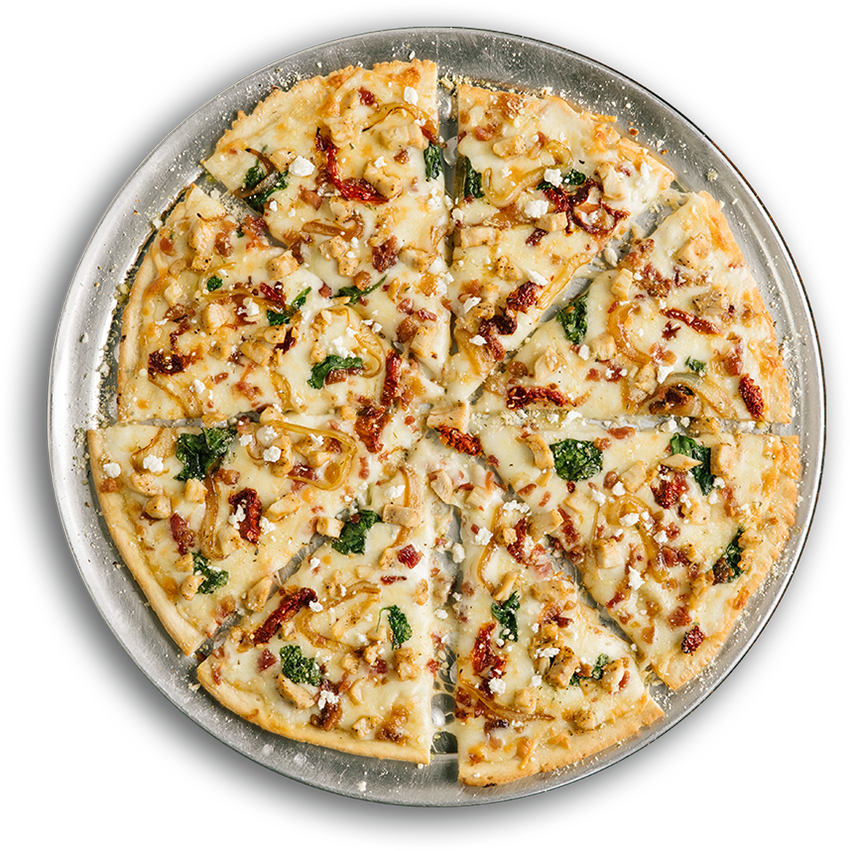 Spinach Alfredo Pizza
Submitted by Franz Gilis at our Clearwater, FL Pie Five
Alfredo sauce with mozzarella & parmesan cheeses, spinach, bacon, diced chicken, caramelized onions and sundried tomatoes. After baking, sprinkle Magic Dust & feta cheese on top.
Thank you for voting! Stay tuned for when we announce the winner on July 25th.Winning pizza recipe will be available at all locations in October.