DALLAS, Jan. 9, 2017 — RAVE Restaurant Group, Inc. (NASDAQ:RAVE) today announced that the Board of Directors has named Scott Crane as Chief Executive Officer, effective today.  Crane succeeds Interim CEO Clinton J. Coleman, who will remain in his role as a member of the Board, where he has served since 2007.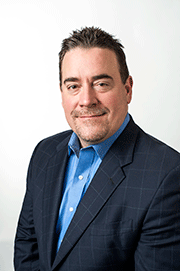 "Scott is dynamic leader with a proven track record of growth with success," said Mark Schwarz, Chairman of RAVE Restaurant Group, Inc.  "An entrepreneur at an early age, Scott's restaurant industry focus has led to a succession of managerial roles of progressively greater responsibility and achievement throughout his career, including most recently growing the Smashburger concept from scratch to a thriving, profitable business that led to its highly successful transaction with Jollibee Foods Corporation last year at an enterprise valuation of $335 million.  Scott is an exceptional leader who will contribute greatly to the culture, growth and success at Rave.  I am confident his expertise and keen understanding of the fast casual category will be a true asset to the continuing development of our Company."
Crane most recently served as President and Chief Executive Officer of the high-growth fast casual dining company Smashburger, where he led its development from a two-unit start up concept in 2007 to a global company with more than 330 corporate and franchise locations operating in 35 states and seven countries with annual sales in excess of $350 million at the time of his departure in 2016.  Previously, Mr. Crane was at Fugate Enterprises, Inc., one of the largest Pizza Hut franchisees in the country, where he was responsible for the operation of 210 Pizza Hut units, in addition to Taco Bell, Wing Street, Sonic and Blockbuster Video locations.
"Under Scott's leadership, Smashburger has been broadly credited as being the leading fast casual brand in 'better burger' segment, receiving numerous business and consumer accolades including Forbes No. 1 Most Promising Company, Inc. 500 list of fastest growing private companies, Technomic's #1 Social Media Brand and numerous "top" franchisor awards,"  said Clinton Coleman, Board Member and Interim CEO at RAVE Restaurant Group, Inc.  "To support the Company's continued growth under Scott's leadership, RAVE recently announced a $3 million capital raise by way of a registered rights offering, which is projected to be completed in February 2017."
"I am excited to be joining RAVE at this particular time and look forward to leading it into the next phase of success and delivering results for its guests, employees, franchisees and all stakeholders,"  said Crane.  "I look forward to working with the Rave team as we unlock the enormous potential of the Pie Five concept and continue to introduce consumers to the new and growing category of fast casual pizza.  I also have tremendous respect for and am excited to lead Pizza Inn, a brand rich with tradition that has served more than three generations of American families."