High school friends open Pie Five Pizza in Tulsa Hills
When they were baseball teammates at Stillwater High School in the late 1990s, Brandon Birdwell and Josh Fields made one of those pacts that young people are prone to make but seldom realize.
"When we were 17, Josh and I said we would go into business together by the time we were 30," Birdwell said. "We accomplished that when we got a Firehouse Subs franchise, and we now have seven of those in Oklahoma and Texas.
"We were looking to diversify when we found Pie Five Pizza, which was great for me. Pizza is my favorite food. I could eat it morning, noon and night."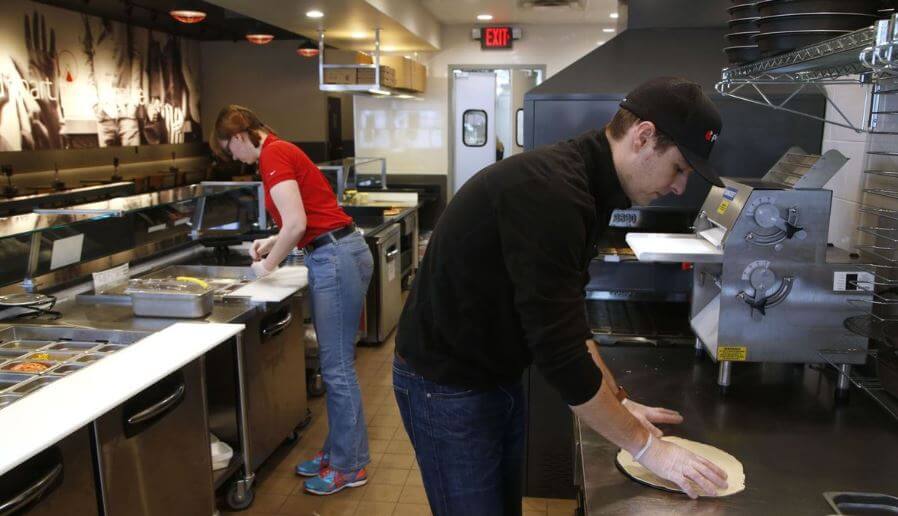 Bajema, former OSU and National Football League tight end, who operates the Pie Five Pizza Co. stores in Moore and Yukon.
Those more closely associated with the Tulsa restaurant are Fields, Birdwell, Jeff Engle, Randy Earhart and Keith Hocker.
"Jeff is an OSU guy and my brother-in-law, and Randy and Keith are longtime restaurant people. Randy was a founder of Taco Mayo. We learn a lot from them every day. We all help out each other."
Pie Five utilizes a restaurant concept that has become popular in the past year or so in which diners order a signature pizza or build their own from a list of crusts, vegetables, meats, cheeses and sauces, all for one price, no matter how many toppings are chosen.
A nine-inch personal pizza at Pie Five is $7.59, except for a cheese pizza ($5.99) and a kids pizza ($3.99). The store name comes from the fact that it takes about five minutes to cook a pizza.
I ordered a specialty pizza, the High Five, and my wife decided to go for a build-your-own with 13 items.
The High Five included cheddar cheese, pepperoni, Italian sausage, bacon, Canadian bacon, beef and Tuscan marinara on a thin crust. It was meaty, as expected, and had a nice flavor, punctuated by anise in the sausage. I probably should have ordered a more substantial crust, but I tend to like the thinner styles best.
My wife's pizza included olive oil, buffalo ranch, mozzarella, ricotta, grilled chicken, mushrooms, green olives, black olives, spinach, artichoke hearts, roma tomatoes and minced garlic on a traditional Italian crust.
It wasn't the monster it sounds like because servings of each item were small enough to come out with a standard-size pizza. The flavors blended well in this one, too.
Pie Five also has three beers on tap and a few cans. Recently, one of the draft choices was a Stillwater beer — Iron Monk Exit 174 Rye Pale Ale.
"We always will have a local presence with our beers," Birdwell said. "I went to grad school with a founder of Iron Monk, so it's pretty neat we can have his beer in our store. We will rotate the beers every so often, too."
In addition to beers, Pie Five also has a Coca-Cola Freestyle machine with more than 100 choices of soft drinks.
Birdwell said they opened their first Pie Five Pizza restaurant two years ago in Stillwater. He said they plan to expand in the Tulsa area and are taking a hard look at Owasso, where one of their Firehouse Subs restaurants is located.
"We're going to look around before we decide exactly where to expand first," he said.
Read the original post on www.tulsaworld.com