By Katherine Peralta | kperalta@charlotteobserver.com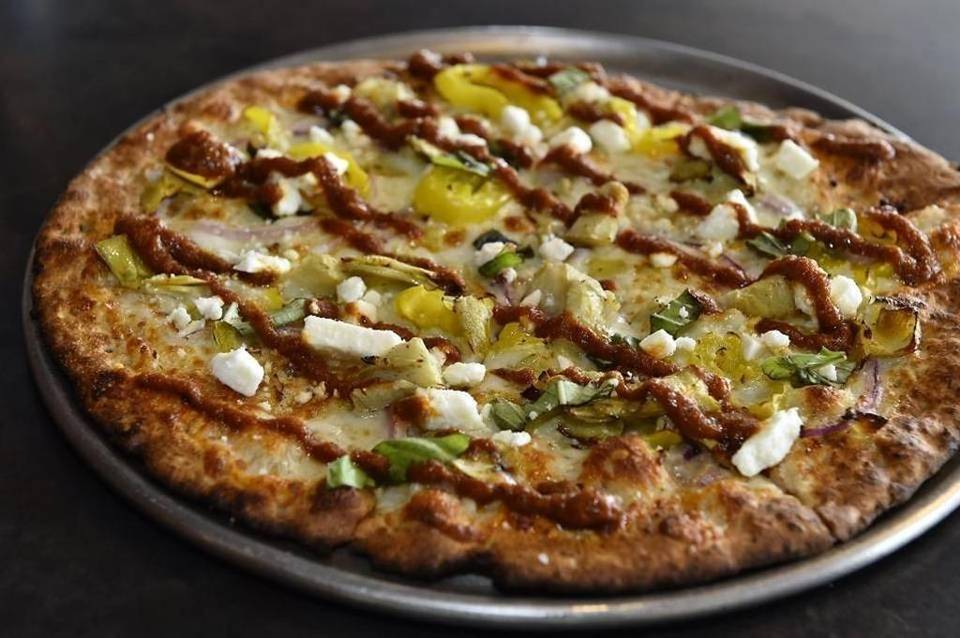 A vegetarian version of the Athenian pizza at Pie Five Pizza. JILL TOYOSHIBA – The Kansas City Star
The Texas pizza chain Pie Five just opened its second North Carolina location in Hickory.
The new pizza joint officially opened Monday at 2117 US Highway 70 Southeast, across from the Valley Hills Mall, the chain said in a statement. It'll be open from 11 a.m.-9 p.m.
Pie Five management says its pizzas are ready in five minutes or less. According to the chain's website, Pie Five offers fresh ingredients and handcrafted crust on their personalized pizzas. The restaurant also has salads in pizza dough bowls, home-baked brownies and cookie pies.
The new Catawba County location is part of a larger North Carolina expansion for the chain. Last fall, franchisees Jeff and Christine Steiner announced plans to open as many as 30 restaurants statewide. The Steiners also operate several Five Guys and Moe's locations in North Carolina, Tennessee and Virginia.
To celebrate the grand opening this weekend, the new restaurant said it will donated 100 percent of profits from sales to the Greater Hickory Cooperative Christian Ministry, which provides crisis relief, education, health care and food to Catawba County residents in need.
Pie Five operates one other area restaurant in Matthews. Recently, the Charlotte region has experienced major growth in chain pizza chains throughout the city, including Firenza near Northlake Mall, Uncle Maddio's in midtown, Pieology in the EpiCentre and Blaze Pizza in South End.
Read the original story here.